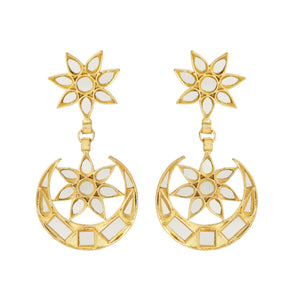 Ritika Sachdeva lends her quintessentially bohemian style to contemporary jewellery. The classic collection of jewellery being a summer staple among celebrities and patrons alike.  Championing the art of luxe-bohemian jewellery and being its pioneer, this vibe works well with both formal and relaxed shapes. 
Mirror jewellery
Gold plated jewellery
Avoid contact with moisture, perfume, nail polish removers, or hairspray,Store in a cloth pouch.
Beautiful earrings..and as requested, they delivered super fast. Commendable customer service.